Instagram is a very popular social network. There are more than 2 billion Instagram users worldwide. In India, Instagram has more than 400 million users. People use Instagram to upload photos,  reels, and stories.  Instagram also has a direct message feature by which you can reach someone in their inbox.  But what Instagram is famous for is primarily captions.  A photo or video means nothing without an excellent witty caption. Whether the occasion is happy or whether the occasion is sad, whether the occasion is funny or the occasion is romance, you need an Instagram caption for your upload. A good caption or a bad one can make or break your upload.  Indeed your upload can be rendered useless if your caption is not nice enough.  So what is the perfect caption? The best captions are one-word captions.
What are Instagram one-word captions, and how to use them?
A one-word Instagram caption means precisely what it is: a caption comprising one word. A one-word caption is a short, succinct way of conveying your feelings. Using one word is better than using many.  What you want to say can easily be limited to one word. You can use these Instagram one-word captions to make an impact among your followers or just to describe yourself in a single word.
However, this is easier said than done.  Coming up with a one-word caption can be pretty tricky. Read on to get some ideas!
Also Read: Instagram names: 100+ cool and classy Instagram usernames for girls and boys
Popular and Best One-Word Instagram Captions 
One word Instagram captions for boys
Player

Baller

Overwhelming

Desirable

Oh boy!

Wanna play?

Jokers

Rebel

Moments

Legend

Enjoying.

Peerless

Fearless

Nocturnal

Hustler 

ROFL

Weeeeeeekend!

Awesome

Wild

Crazy

Mesmerizing

Classy

YOLO

Badass

Inspire

Vibing

Living

Chasing thrills

Winning every day.
One word Instagram captions for girls
Crazy

Beauty

Smile

Bestie

Unicorn

Fashion

Badass

Foxy

Sassy

Fine

Fashionista

Cutie

Savage

Girls

Loving

Sisterhood

Cozy

Sisters

Fragile

Shopaholic

Blooming

Speechless 

Happy

Heartbreaker

Fashion

Breathe.

Classy

Dieting

Grateful
Also Read: Instagram Subscription Plans: what is it, price in India, benefits, and more
One Word Instagram Captions for friends
OMG!

Family

Friendship

Fearless

Band

Sisterhood

Chilling

Laughter

Wild

Different

Sisters

Bros

Immature

Soulmates 

Gang

Weirdos 

Blessed

Brotherhood

Fun

F.R.I.E.N.D.S

Fellas

Dudes

Gang

LOL

Lucky

Crazy

Buddies

Winks

Brothers

Adventures

Epic

Precious
One Word Instagram Captions for Travel
Landscape

Namaste

Adventurous

Exploring

Architecture

Fun

Explorer

Speechless

Adventure

Sunshine

Ecophobia

Aquaholic

Cosmopolitan

Breathe

Adventures

Free-spirited

Passionate

Hodophile

Odyssey

Journey lust

Flâneur

Unforgettable 

Breezy

Weeeeeeekend

Nomadi
Also Read: Delete Instagram account: how to permanently delete or temporarily deactivate Instagram account
Funny One Word Instagram Captions
Reckless

Foolish

Sunshine

Screwed

Independent 

Swag

Period

Crazy

Karma

Alcoholic

Savage

Persevere

Ignite

Hopeless

Joker
Sad one-word Captions for Instagram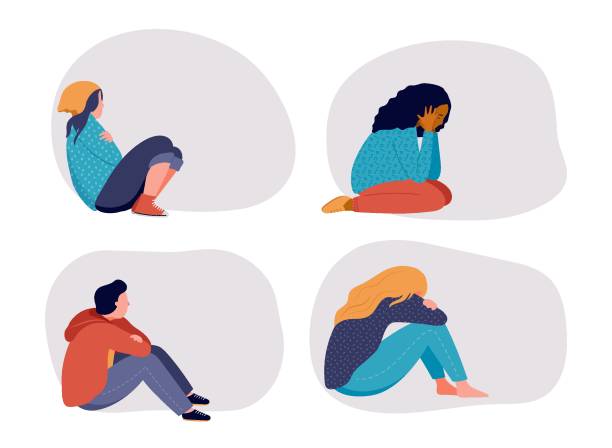 Sorrow

Helpless.

Hopeless

Lonely

Alone

Stuck

Nostalgia

Melancholic

Putrid

Bored

Worried

Repulsive
One-word fashion captions
Slaying 

Back to black

Fashionista

Fashion police

Runway style

Street style 

Fashion star

OOTD

OOTN
Food one-word Instagram captions

Foodie

Foodgasm

Delightful

Today's meal

Healthy

Delicious

Delightful

Fresh

Pizza

Food

Meal

Plate
Also Read: Instagram Story download: how to download Instagram Stories and Highlights on Android mobile, iPhone and PC
Sassy one-word Instagram captions

Interesting

Careful

Certainly

Completely

Absolutely 

Excellent

Enjoy

Definitely

Exactly

Quickly
Aesthetic one-word Instagram Captions
Be yourself

Be you

Reconnaissance

Espérer

Imprévisible

Keep calm

Be passionate

hurting inside

Fierce

Golden

En extase
Love One Word Instagram Caption

Us

Bae

Emotional

Thankful

Everything

Forever

hot

Magic

Soulmate

Obsessed

Superb.

Alive

Different

Joy

Grateful

Handsome

Glowing 

Balance

Family

Her

Always

Feelings

Sunshine

Love

Cuddles

Dream

Forgiven

Happy

Happiness

Flawless

Sparkle

XOXO

Butterflies

Dreamer

Blessed

Trust

Mine

Lust

Unforgettable

Lucky

Him

Moments

Everything

Beautiful
Also Read: Instagram Reels Download: how to download Instagram Reels videos on Android mobile, iPhone and PC
Attitude One Word Instagram Caption

Ambitious

Surprise

Eternal

keep calm

beach days

Depressed

Sad girl

Empty

Bull shit

kill me

hurting inside

Get a life

Flawless

Frostbite

Be passionate

cheap thrills

Lonely

Crying

Ugh

give up

drowning in my thoughts

Loneliness

sad boy

sad day
Cool One Word Captions For Instagram

Grace

Melancholy

Seriously

Wife

Fashionista

Eyes

Spam

No way.

Ego.

Tranquil.

Shine

Flawsome

Youniverse

Swoon

Wanderlust

Inspo

Relatable

Favorite

Believe

Snowflake

Smiling

Wandering
One Word Instagram Captions for Best Friends
Classy

Unforgettable

Complete

Besties

Hustlers

Daydreaming

Stupid

Sparkling

Dizzy

Gorgeous

Dead

Charming

Flex

Bored

Misunderstood

Awesomeness

Therapy

Fearless

Believe

Happy

Gang

Us

Weirdos

Secrets

Classic

Crazy

Cheese

Perfect

Luxe

Flawsome

XOXO

F.R.I.E.N.D.S

Inseparable

Soulmate

Moments

Buddies

Prom

Life

Homecoming

Legend

Mushy

Obnoxious

Graceful

Elegant

Unusual

Obsessed

Misunderstood 

Awesomeness

Therapy

Fearless

Believe

Happy

Alive

Chillin

Oops

Sisters

Sisterhood

Reckless

Vibes

Swag

Memories

Family

Moments

4ever

Family
One word Instagram caption for Couples
Alive

Balance

Blessed

Cuddles

Dream

Emotional

Everything

Family

Flawless

Forgiven

Grateful

Happiness

Her

Hot

Love

Lust

Mine

Obsessed

Sparkle

Superb

Trust

Us

Always

Beautiful

Butterflies

Different

Dreamer

Feelings

Forever

Glowing

Handsome

Happy

Him

Joy

Lucky

Magic

Moments

Soulmate

Sunshine

Thankful

Unforgettable
Also Read: How to change Instagram password on desktop and app
One word Instagram Captions for Weather
Awesome

Sublime

Sunny

Rain

Sunshine

Snow

Soak Up The Sun

Sweater weather

Hello sunshine

Peace
One word Instagram caption with Emojis

🍩

stop

🍟day

❤️BAE

Birthday!🎂

🎉Celebrating!

👩🎨 –

"Woman Artist."

🐝😊 – "

Be happy!"

☀️❤️- "

Summer loving."

✨-

"Daydream"

✈️-

"Travelling"

🍷 about

You're 🐨☕️

❤️BAE

THIS❤️‍🔥

🍳cellent!

🥂🍻 Cheers!

👩👧👦 –

"Family"

☀️🍑- "

Sun's out, bun's out."

🙃🙃 –

" Turn that frown upside down."

🤜 Fight! (Right-Facing Fist

🙅‍♂️ No! (Man Gesturing No)

☀️ (Sun) 

🍹 (Cocktail) 

🌃  (City)

🔥 (Fire)

😶🌫️ – Face in Clouds

⚡️ (Lightning)

💅  (Nails)

♥️ (Heart)

🍋 (Lemon)

🏃‍♂️ (Man Running)

💋 (Kiss)

💎 (Diamond)

👍 (Thumbs Up)

👀 (Eyes)

🧥 (Coat)

✌️ (Victory Hand)

💇‍♂️ (Man Getting Haircut)

😑 (Expressionless Face)

🧎 (Person Kneeling)

🧖 (Person in Steamy Room)

🤫 (Shushing Face)

👬 (Men Holding Hands)

😤 (Face with Steam From Nose)