Instagram is a very popular social network and it is now rolling out interesting new features to stay relevant. There are more than 2 billion Instagram users worldwide. In India, Instagram has more than 400 million users. People use Instagram to upload photos,  reels, and stories.  Instagram also has a direct message feature by which you can reach someone in their inbox. Instagram is famous primarily for its captions, a photo or video means nothing without an excellent witty caption. Whether the occasion is happy or whether the occasion is sad, whether the occasion is funny or the occasion is romance, you need an Instagram caption for your upload. A good caption or a bad one can make or break your upload. So what would be the perfect caption? The best captions are one-word captions.
What are Instagram One-Word Captions, and How To Use Them?
A one-word Instagram caption means precisely what it is: a caption comprising one word. A one-word caption is a short, succinct way of conveying your feelings. Using one word is better than using many.  What you want to say can easily be limited to one word. You can use these Instagram one-word captions to make an impact among your followers or just to describe yourself in a single word.
However, this is easier said than done.  Coming up with a one-word caption can be pretty tricky. Worry not, we have you covered with over 600 captions for a variety of topics! Check these out below.
Also Read: Instagram names: 100+ cool and classy Instagram usernames for girls and boys
Popular and Best One-Word Instagram Captions 
One  Word Instagram Captions for Boys
Player

Baller

Overwhelming

Desirable

Jokers

Rebel

Moments

Legend

Enjoying

Peerless

Fearless

Nocturnal

Hustler

ROFL

Weeeeeeekend!

Awesome

Wild

Crazy

Mesmerizing

Classy

YOLO

Badass

Inspire

Vibing

Living

Wanderlust

Cricket

Yaar

Rockstar

Bindaas

Gymming

Bodybuilder

Knight

King

Prince

Buddy

Hero

Boss

Legendary

Diamond

WWH

Zenith

Chillin'

Epic

Dynamic

Adventurer

Dapper

Unstoppable

Thrilling

Iconic

Maverick

Electrifying

Pioneering

Gritty

Phoenix

Limitless

Majestic

Reckless

Spirited

Fearless
One Word Instagram Captions for Girls
Crazy

Beauty

Smile

Bestie

Unicorn

Fashion

Badass

Foxy

Sassy

Fine

Fashionista

Cutie

Savage

Girls

Loving

Sisterhood

Cozy

Sisters

Fragile

Shopaholic

Blooming

Speechless

Happy

Heartbreaker

Breathe

Classy

Dieting

Grateful

Pataka

Queen

Heroine

Princess

ShoppinG

Fairytale

Dream

Style

Girlboss

Kohinoor

Empowered

Radiant

Captivating

Glowing

Blossom

Confident

Wanderlust

Empress

Fierce

Enchanting

Vibrant

Charmer

Poised

Resilient

Jubilant

Fearless

Dazzling

Alluring

Bold

Elegance

Graceful

Unique
One Word Instagram Captions for Friends
OMG!

Family

Friendship

Fearless

Band

Sisterhood

Chilling

Laughter

Wild

Different

Sisters

Bros

Immature

Soulmates

Gang

Weirdos

Blessed

Brotherhood

Fun

F.R.I.E.N.D.S

Fellas

Dudes

LOL

Lucky

Crazy

Buddies

Winks

Brothers

Adventures

Epic

Precious

Besties

Dosti

Everlasting

Dostana

Secrets

XOXO

BFF

Truthteller

Always

Together

Treasure

Yaadein

Support

Memories

Cheers

Squad

Unbreakable

Solidarity

Connection

Harmony

Unity

Companions

Joyful

Devotion

Trust

Adorable

Kindred

Playful

Cherished
One Word Instagram Captions for Travel
Landscape

Namaste

Adventurous

Exploring

Architecture

Fun

Explorer

Speechless

Adventure

Sunshine

Ecophobia

Aquaholic

Cosmopolitan

Breathe

Adventures

Free-spirited

Passionate

Hodophile

Odyssey

Journeylust

Flâneur

Unforgettable

Breezy

Weeeeeeekend

Nomadi

Worldly

Living

Bonjour

Happy

Unimaginable

Surreal

Sunkissed

Roadtrippin

Windswept

Carefree

WineDine

Cruising

Voyaging

Unwind

Horizon

Wanderlust

Wanderer

Discover

Roaming

Explore

Memories

Embrace

Horizon

Serene

Vista

Sojourn

Seeker

Odyssey

Passport

Uncharted

Escapade

Tranquil

Detour

Nomad

Destination
Also Read: Travel Captions for Instagram: 200+ Best Trip/Vacation Instagram Captions and Quotes Ideas
Funny One Word Instagram Captions
Reckless

Foolish

Sunshine

Screwed

Independent

Swag

Period

Crazy

Karma

Alcoholic

Savage

Persevere

Ignite

Hopeless

Joker

Weird

Pagal

Silly

Moody

Twinkle

Pimple

Funny

Crackpot

Weirdo

Bizarre

Chuckle

Eccentric

Hilarious

Nutty

Quirky

Wacky

Amusing

Giggles

Laughs

Outlandish

Zany

Farce

Prankster

Goofy

Comical

Roar

Tickles

Hoot

Jester

Nonsensical

Whimsical

Chuckles

Ludicrous

Playful

Rascal

Ridiculous

Tehee

Eccentric

Guffaw

Lighthearted

Silliness

Mischief

Groan

Chortle

Bungling
Also Read: Funny Captions for Instagram 2023: 150+ Best, Crazy, and Short Funny for Selfies, Photos and More
Sad One-Word Captions for Instagram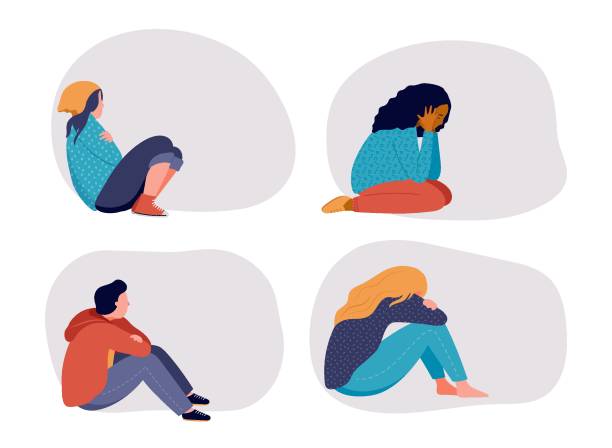 Sorrow

Helpless

Hopeless

Lonely

Alone

Stuck

Nostalgia

Melancholic

Putrid

Bored

Worried

Repulsive

Depressed

Hard

Tears

Cry

Crybaby

Lost

Never-Again

Broken

Shattered

Pieces

Desolate

Agony

Heartache

Mourning

Regret

Trapped

Disheartened

Grief

Ache

Suffering

Abandoned

Anguish

Disconnected

Isolated

Forsaken

Wounded

Blue

Dismal

Lament

Longing

Misery

Unwanted

Hurt

Resigned

Sigh

Desperation

Woe

Numb

Solemn

Weeping

Heartbroken

Defeated

Yearning

Downcast

Torment

Mournful

Sorrowful

Regretful
Also Read: Sad Captions for Instagram: 110+ Sad Quotes and Caption Ideas for Instagram in 2023
One-Word Fashion Captions for Instagram
Slaying

Fashionista

Runway

Chic

Icon

Believer

Glamour

Trendy

Dapper

Stylish

Classy

Allure

Swag

Posh

Modish

Statement

Charisma

Fierce

Elegance

Edgy

Polished

Radiant

Vogue

Couture

Effortless

Haute

Glam

Moda

GQ

Ravishing

Unique

Fresh

Sharp

Sleek

Trending

Fashionable

Distinctive

Panache

Style

Grace

Looker

Wowza

Flair

Sartorial

Quirky

Snazzy

Euphoria

Evoke

Captivate

Radiate
Food One-Word Instagram captions

Foodie

Foodgasm

Delightful

Meal

Healthy

Delicious

Fresh

Pizza

Yum

Spicy

Sweet

Homemade

Delish

Refreshing

Goodness

Vegan

Tasty

Crave

Savor

Flavor

Satisfying

Indulge

Mouthwatering

Tempting

Scrumptious

Nourish

Feast

Culinary

Gourmet

Munch

Nosh

Bites

Sip

Mmm

Sizzle

Zest

Enjoy

Treat

Cooked

Savoury

Tantalize

Bite-size

Luscious

Zesty

Piquant

Edible

Flavorsome

Succulent

Relish

Tingle
Sassy One-Word Instagram captions

Interesting

Careful

Certainly

Completely

Absolutely

Excellent

Enjoy

Definitely

Exactly

Quickly

Retro

Selfie

Stylin

Unfazed

Wildflower

Unbothered

Messy

HoT

Heels

Whatever!

Fierce

Fabulous

Flawless

Bold

Confident

Slay

Attitude

Chic

Witty

Iconic

Charismatic

Irresistible

Wink

Daring

Classy

Sassy

Queen

Elegance

Glam

Bossy

Rebel

Badass

Edgy

Unapologetic

Pizzazz

Unique

Vixen

Snazzy

Empower

Radiant
Aesthetic One-Word Instagram Captions
Ethereal

Serene

Tranquil

Enchanting

Dreamy

Radiant

Luminous

Calm

Graceful

Whimsical

Mesmerizing

Delicate

Harmonious

Poetic

Breathtaking

Euphoric

Nostalgic

Grace

Soothing

Celestial

Aesthete

Vintage

Mystical

Scenic

Artistic

Sublime

Minimal

Mellow

Exquisite

Whisper

Enigmatic

Enchanted

Ambient

Bohemian

Pensive

Reflective

Imaginative

Rustic

Cascade

Aura

Harmony

Wanderlust

Delight

Melodic

Mosaic

Reverie

Canvas

Ethereal

Bliss

Dusk
Love One Word Instagram Caption

Us

Bae

Emotional

Thankful

Everything

Forever

hot

Magic

Soulmate

Obsessed

Superb.

Alive

Different

Joy

Grateful

Handsome

Glowing 

Balance

Family

Her

Always

Feelings

Sunshine

Love

Cuddles

Dream

Forgiven

Happy

Happiness

Flawless

Sparkle

XOXO

Butterflies

Dreamer

Blessed

Trust

Mine

Lust

Unforgettable

Lucky

Him

Moments

Everything

Beautiful

US

Love

Ishq

Junoon

Passionate

Adore

Devotion

Tenderness

Madly

Mohabbat

Quivering

Perfection
Also Read: Love Captions for Instagram 2023: 300+ Couple Quotes and Captions for Love
Attitude One Word Instagram Caption

Ambitious

Surprise

Eternal

Defiant

Fierce

Fearless

Relentless

Limitless

Unbreakable

Unstoppable

Bold

Iconic

Daring

Maverick

Confident

Empowered

Audacious

Determined

Resilient

Intrepid

Grit

Vigorous

Vigilant

Invincible

Pioneering

Dauntless

Brave

Strong

Rebel

Untamed

Tenacious

Unconventional

Indomitable

Radical

Ferocious

Commanding

Self-assured

Insurgent

Unyielding

Untouchable

Bold

Spunky

Fire

Ironclad

Audacity

Zealous

Unapologetic

Dominant

Vigor

Maverick

Fearless

Valiant

Conqueror

Swagger

Empower

Prevail

Sovereign

Rulebreaker

Triumph

Dominate
Cool One Word Captions For Instagram

Grace

Melancholy

Seriously

Wife

Fashionista

Eyes

Spam

No way

Ego

Tranquil

Shine

Flawsome

Youniverse

Swoon

Wanderlust

Inspo

Relatable

Favorite

Believe

Snowflake

Smiling

Wandering

Chic-magnet

Nirvana

Adventurer

Unconventional

Phenomenal

Euphoria

Yahoo

Daydreamer

Effervescent

Night-Owl

Light

Cheesy

Enigmatic

Zenith

Cosmic

Groovy

Stellar

Radiant

Hip

Vibe

Quirk

Spontaneous

Epic

Funky

Swagger

Chill

Radical

Kinetic

Moxie

Zen

Vivid

Phenomenon

Nonchalant

Captivating

Electrifying

Dynamic

Tantalizing

Zesty
One Word Instagram Captions for Best Friends
Classy

Unforgettable

Complete

Besties

Hustlers

Daydreaming

Morons

Sparkling

Dizzy

Gorgeous

Dead

Charming

Flex

Bored

Misunderstood

Awesomeness

Therapy

Fearless

Believe

Happy

Gang

Us

Weirdos

Secrets

Classic

Crazy

Cheese

Perfect

Luxe

Flawsome

XOXO

F.R.I.E.N.D.S

Inseparable

Soulmate

Moments

Buddies

Prom

Life

Homecoming

Legend

Mushy

Obnoxious

Graceful

Elegant

Unusual

Obsessed

Misunderstood 

Awesomeness

Therapy

Fearless

Happy

Alive

Chillin

Oops

Sisters

Sisterhood

Reckless

Vibes

Swag

Memories

Family

Moments

4ever

Family

Lucky

Loved

Partners-in-crime!

Soulsisters

Shhhh

Squad-goals

Cheers

Besties

Bachpann
Also Read: Best Friend Instagram Captions: 200+ Best and Short Friendship Status, Captions and Quotes for Instagram
One word Instagram caption for Couples
Alive

Balance

Blessed

Cuddles

Dream

Emotional

Everything

Family

Flawless

Forgiven

Grateful

Happiness

Her

Hot

Love

Lust

Mine

Obsessed

Sparkle

Superb

Trust

Us

Always

Beautiful

Butterflies

Different

Dreamer

Feelings

Forever

Glowing

Handsome

Happy

Him

Joy

Lucky

Magic

Moments

Soulmate

Sunshine

Thankful

Unforgettable

Romantic

Smitten

Hug

Cuddlers

Snuggles

Warm

Cozy

Intimate

Tender

TLC

Togetherness

Cherished

PyaaR

U+Me

Embrace

Infinity

Passion

Whisper

Complete
One word Instagram Captions for Weather
Sunny

Cloudy

Rainy

Stormy

Snowy

Breezy

Misty

Windy

Overcast

Drizzle

Hazy

Frosty

Chilly

Muggy

Sweltering

Damp

Clear

Gloomy

Thunder

Lightning

Foggy

Monsoon

Blizzard

Tornado

Cyclone

Climate

Temperature

Precipitation

Humidity

Forecast

Heatwave

Coldfront

Warmth

Freeze

Flurries

Downpour

Typhoon

Sizzle

Thaw

Aurora

Whirlwind

Rainbow

Serene

Drought

Chapped

Glistening

Radiance

Windstorm

Crisp

Moist

Cloudburst

Mistral

Barometer

Cyclonic

Heatwave

Polar

Wet

Snowfall

Gale

Fogfall
One Word Instagram Caption with Emojis

🍟day

❤️BAE

🍩 Stop

Birthday!🎂

🎉Celebrating!

👩🎨 –

"Woman Artist."

🐝😊 – "

Be happy!"

☀️❤️- "

Summer loving."

✨-

"Daydream"

✈️-

"Travelling"

🍷 about

You're 🐨☕️

❤️BAE

THIS❤️‍🔥

🍳cellent!

🥂🍻 Cheers!

👩👧👦 –

"Family"

☀️🍑- "

Sun's out, bun's out."

🙃🙃 –

" Turn that frown upside down."

🤜 Fight! (Right-Facing Fist

🙅‍♂️ No! (Man Gesturing No)

☀️ (Sun) 

🍹 (Cocktail) 

🌃  (City)

🔥 (Fire)

😶🌫️ – Face in Clouds

⚡️ (Lightning)

💅  (Nails)

♥️ (Heart)

🍋 (Lemon)

🏃‍♂️ (Man Running)

💋 (Kiss)

💎 (Diamond)

👍 (Thumbs Up)

👀 (Eyes)

🧥 (Coat)

✌️ (Victory Hand)

💇‍♂️ (Man Getting Haircut)

😑 (Expressionless Face)

🧎 (Person Kneeling)

🧖 (Person in Steamy Room)

🤫 (Shushing Face)

👬 (Men Holding Hands)

😤 (Face with Steam From Nose)

🧿

(

Nazar

)

🫀

(

Heart

)

✌️

(

Victory

)

🥂

(

Cheers

)

👨‍👩‍👦

(

Family)
💋

(

Kiss)
👀

(

Curious)
👅

(Tongue)

🧠

(Brain)

✍️

(Writer)

👊

(Punch)

🫶

(Love)

🤞

(Fingers crossed)

💃

(Dancing)

👼

(Angel)

👩‍❤️‍💋‍👨

(Lovers)

🧳

(Travel)