"The Snapdragon 855 SoC from Qualcomm can be expected to power most premium flagship smartphones of 2019"
"5G is here". Now you might have heard this statement from a bunch of smartphone and telecom companies before, but Qualcomm's latest flagship SoC will likely be among the first mobile platforms to deliver 5G to the world. At the ongoing Snapdragon Tech Summit 2018 in Hawaii, Qualcomm has just announced the Snapdragon 855 SoC, the successor to the Snapdragon 845 that was launched at the same event exactly a year ago.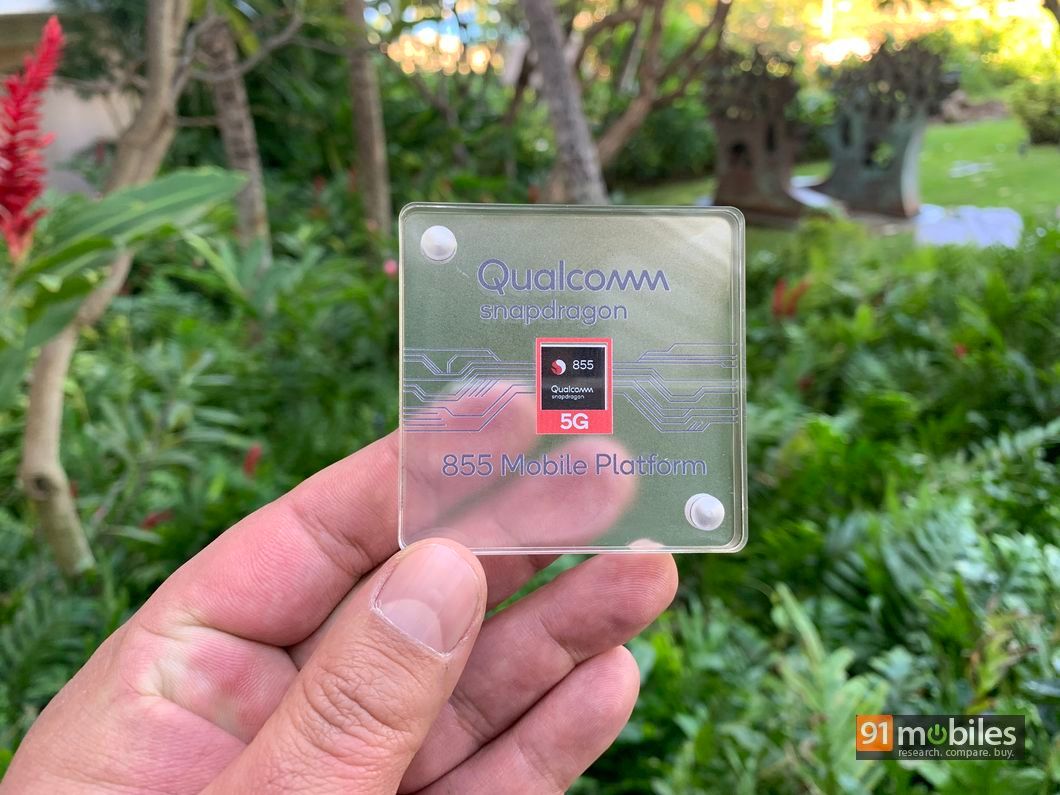 The Snapdragon 855 chip can be expected to power a whole bunch of 5G-enabled flagship smartphones landing in 2019, as traditionally, most brands (including the likes of Samsung, OnePlus, Xiaomi, Sony, Google and LG, among others), utilise Qualcomm's latest top-end processor in their flagship smartphones each year.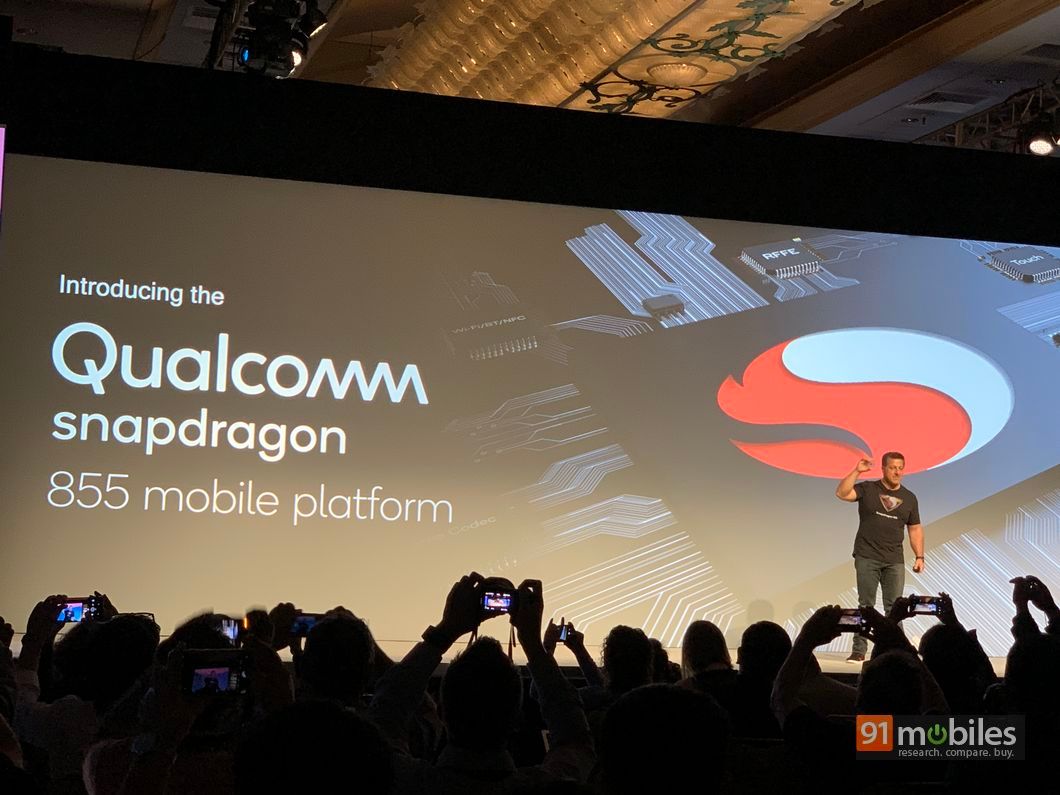 While more details on the capabilities of the Snapdragon 855 are still awaited, Qualcomm did say that the new chip will support multi-gigabit download speeds over 5G, and will be able to deliver 3x better AI performance as compared to its predecessor. The latest SoC will also boast a dedicated computer vision processor for computational photography, which, as you might be aware, is another of those "next big things" expected to come our way after the Google Pixel 3 and the Apple iPhone XR brought the term into the mainstream. In addition, you can also expect enhanced gaming and AI experiences with the Snapdragon 855. In a nutshell, Qualcomm's newest processor promises improvements around AI, camera, gaming, XR and video, and is the primary vehicle for people to experience 5G on their smartphones in the near future.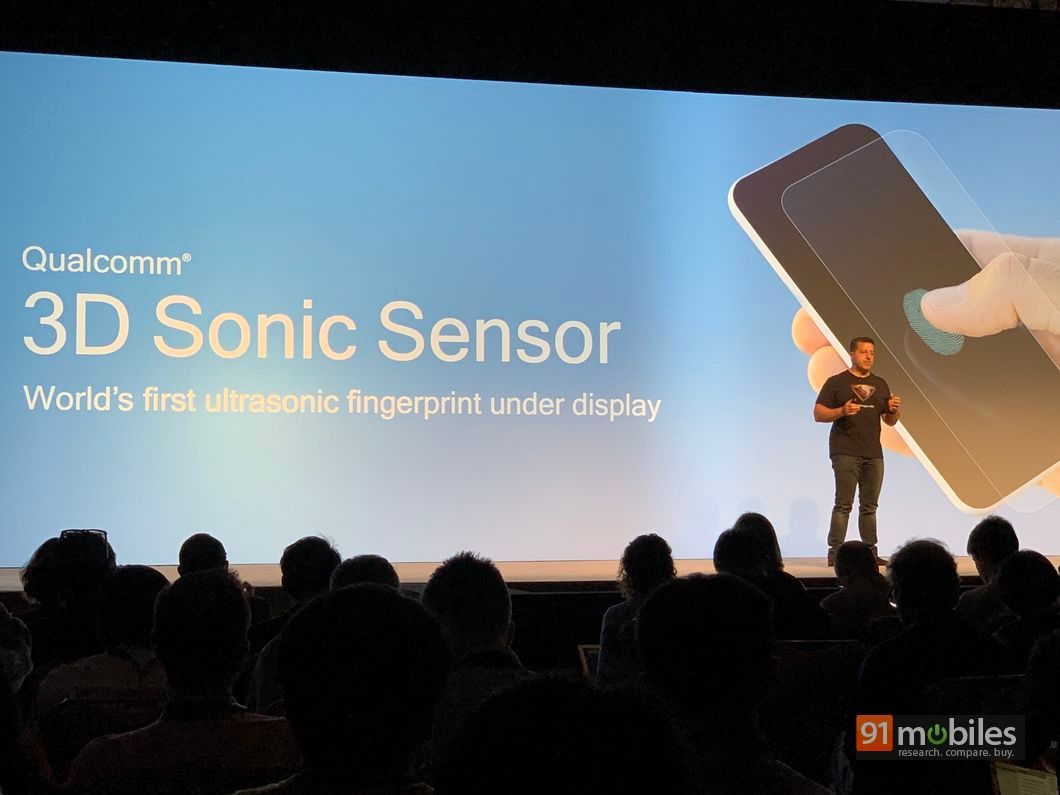 Next, Qualcomm also announced an update to its existing in-screen fingerprint scanning tech in the form of the 3D Sonic Sensor, a solution that promises to work even if your hands / smartphone screen are wet, or if you have a screen protector installed. Details still remain sparse for now, but we expect tons of more information coming out by tomorrow, as we move into the second day of the three-day Tech Summit.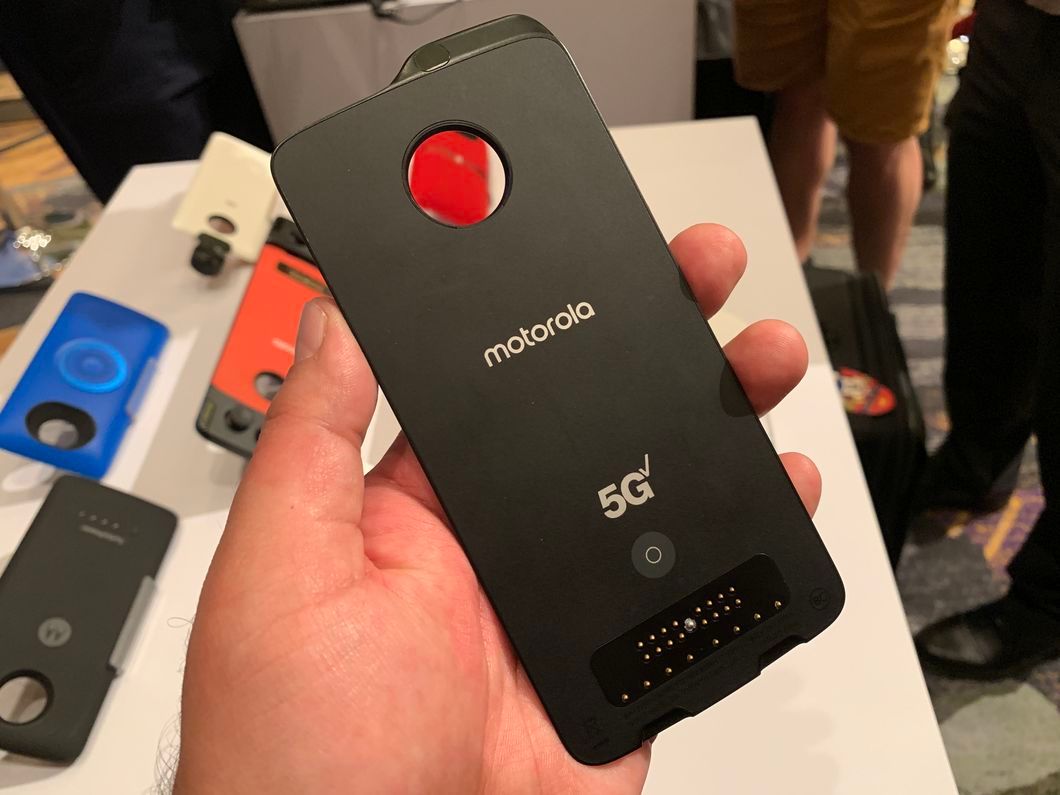 Qualcomm is betting big on 5G, and at the event, the chipmaker is also showcasing a bunch of demos in partnership with Verizon and AT&T, who have specially set up trial 5G networks at the conference venue for this very purpose. Among these are a 4K video streaming demo by Samsung, a VR demo by Verizon that changes 3D environments in real time, and a download speed demo by Motorola on the new 5G Moto Mod attached to a Moto Z3. Watch this space for more on the Snapdragon 855 and Qualcomm's vision of 5G… we should have lots more info tomorrow.
Disclosure: this writer attended the Snapdragon Tech Summit 2018 on Qualcomm India's invitation