Mobiles ▾

Laptops ▾

Tablets ▾

Air Purifier

TVs ▾

Refrigerators ▾

Microwaves ▾

Washing Machines ▾

Air Conditioners ▾

More Categories ▾
We love Fun, Food & Work.
For us, productivity isn't about the number of hours you're in office. We're okay with you finishing your work on time and having a great time beyond work too!
#CakeParties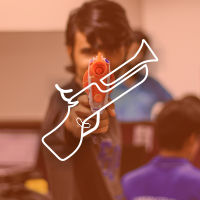 #FakeGunFights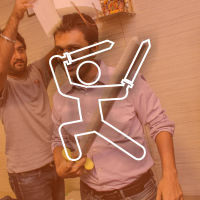 #SoftSwords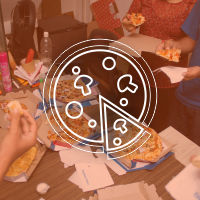 #WeLoveFood
We like to have fun at work! Don't be too surprised if you see us sword-fighting (not with real swords, of course) or if a typical birthday cake cutting ends up being a cake-smash fest.
Openings
Content Writer (Experience 0-2 Years)
Location: Mumbai
Openings: 2
We're looking for a tech writer who will join our team of awesome consumer technology enthusiasts at Pricebaba. We are specifically looking for people who've written about tech for a year or two at least. If you have no prior experience, no worries! You can still apply, only if you eat, sleep and drink technology and have very good writing skills. Passion about smartphones, tablets, laptops and others gadgets is a prime requirement for this job. We will expect you to know what chip powers your phone, and will judge you on your opinion of whether you believe more megapixels in a camera equals better photo quality.
Role/Responsibilities:
Write product descriptions for products on Pricebaba every day.
Work with catalogue team to launches new categories.
Work towards increasing user interaction & engagement on the site by answering user questions & curating user generated content.
Read about tech like a madman/madwoman. You need to be on the top of what's happening in the world of tech. You're going to need it to do this job right.
Write quick reviews of popular products on Pricebaba.
Write news on the Pricebaba Blog.
SDE-1 (Experience 1-2 Yrs)
Location: Mumbai
Openings: 2
We are looking for a passionate Software Engineer to design and develop software solutions that impacts the real world. Pricebaba is offering the successful candidate an opportunity to work on Pricebaba.com and new solutions being developed. The opportunity is to build high-quality, innovative and fully performing software in compliance with coding standards and technical design. Your responsibilities will include developing the product which is used by millions of our users every month. ​
Role/Responsibilities:
Go through full software development lifecycle.
Write well designed, testable, efficient code.
Document and maintain software functionality.
Interact with customers & take a data driven approach to development
Comply with project plans and industry standards.
Requirements:
Proven experience in software development.
Ability to develop software / code in one main stream programming language (brownie points if you know Python).
Understanding Basics of RDBMS.
Ability to document requirements and specifications.
Understanding of HTML, JS and how web works is must.
Freshers with self experience may apply, but 1-2 yrs of industry experience would help.
Preferred:
Graduates from Computer Science or Engineering streams (but, we do care about the stuff you know over your degree).
Catalogue Associate
Location: Mumbai
Openings: 1
Here are the responsibilities of this position:
Maintaining and updating Pricebaba's product catalogue with high focus on accuracy.
Work towards launch of new categories.
Benchmark and exceed in catalogue accuracy compared to industry delivering on SLAs consistently.
Work with product & marketing teams to develop consumer features helping in better product research.
Curate images and videos of products to enhance consumers' product search experience.
May require to write content related to other cataloguing activities from time-to- time.
For doing this job, you will require the following skills:
Prior work or internship experience with companies in the consumer electronics space is desirable.
Extremely high attention to detail and emphasis on accurate data.
Ability to work within small teams handling large amount of work with need to prioritize accordingly.
100 Million Smiles & Counting
Looking to find movies and TV shows to stream online? Our friends have an exciting website : Metareel.com
© 2012-2020 Pricebaba™ All rights reserved. All trademarks / logos / brands are the property of their respective owners.
Report an error on this page