Mobiles ▾

Laptops ▾

Tablets ▾

Air Purifiers ▾

TVs ▾

Refrigerators ▾

Microwaves ▾

Washing Machines ▾

Air Conditioners ▾

More Categories ▾
Thank You! Since 2012, Pricebaba has had the privilege of serving over 100 million users.
What Makes Pricebaba Unique!
Above all, it's our mission to help our friends shop better. That's why we exist and create Pricebaba for you!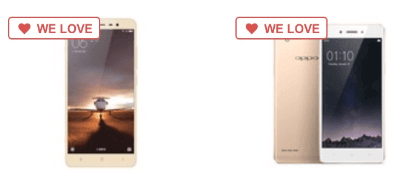 In the present scenario, the market is flooded with a lot of technology products,specially smartphones. One can easily get tonnes of options with improved features/software/camera/hardware with a slight variation in price. In such a case, how do you decide? That's when the thought of 'We Love' was born. The 'We Love' tag is given to products which our editors think are worth recommending to a friend. These recommendations is totally unbiased!

See all We Love products in Mobiles & Smart Watches.
VFM Bhai - Bole to Value For Money Score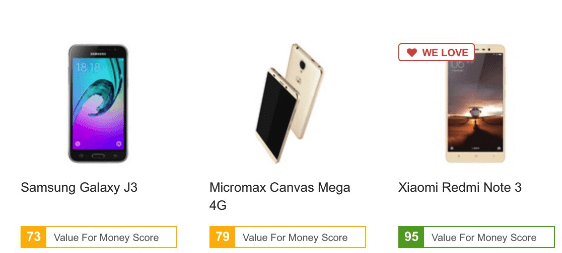 As previously explained the 'We Love' tag was carried proudly with some of the products. But, in order to help our consumers with each and every product on sale,the VFM score was innovated.

The Value For Money score is given on the scale of 100 and is calculated by taking in consideration the features offered by different products of different brands in the same price range. So VFM tells you if this product is paisa vasool or not w.r.t. the specs!

Check Mobile Phones With Best VFM and Laptops With Best VFM.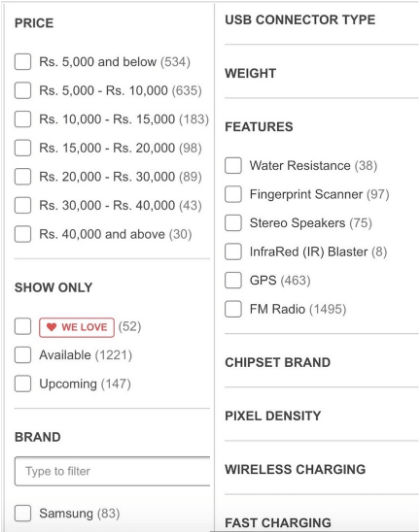 If you are a geek who wants to define what your next phone or laptop looks like, we have super advanced filters for you! These filters help you with the Brand, Price, RAM, Camera and some minute details like Weight, Pixel Density, etc. We also have some unique filters which will help you make a better choice like Wireless Charging, Fast Charging, Fingerprint Scanner, etc.

Try them: mobiles and laptops.
Easy peasy compare upto 4 products together: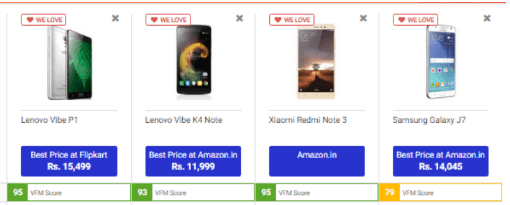 We also give you the option to compare 4 products at once (on desktop). The comparison will give you their VFM Score along with it if there is any 'We Love' tag or no. The comparison will help you by providing each and every minute details of the phone.

Try Comparing two products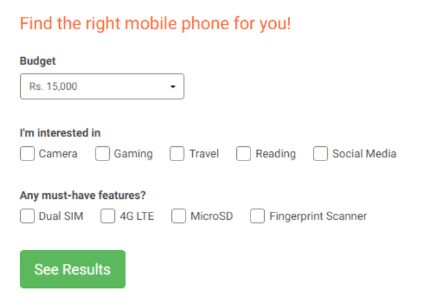 In our years of work as individuals helping our friends buying a gadget and as Pricebaba, we have learnt that choosing the right thing for you is tough. More the options, more the confusion. Our Choice Engine asks you a simple set of question and gives you 4 best options to choose from.

Try our Choice Engine for Mobile Phones.
Team Behind This Awesomeness

100 Million Smiles & Counting
© 2012-2020 Pricebaba™ All rights reserved. All trademarks / logos / brands are the property of their respective owners.
Report an error on this page